GUC Core Strengths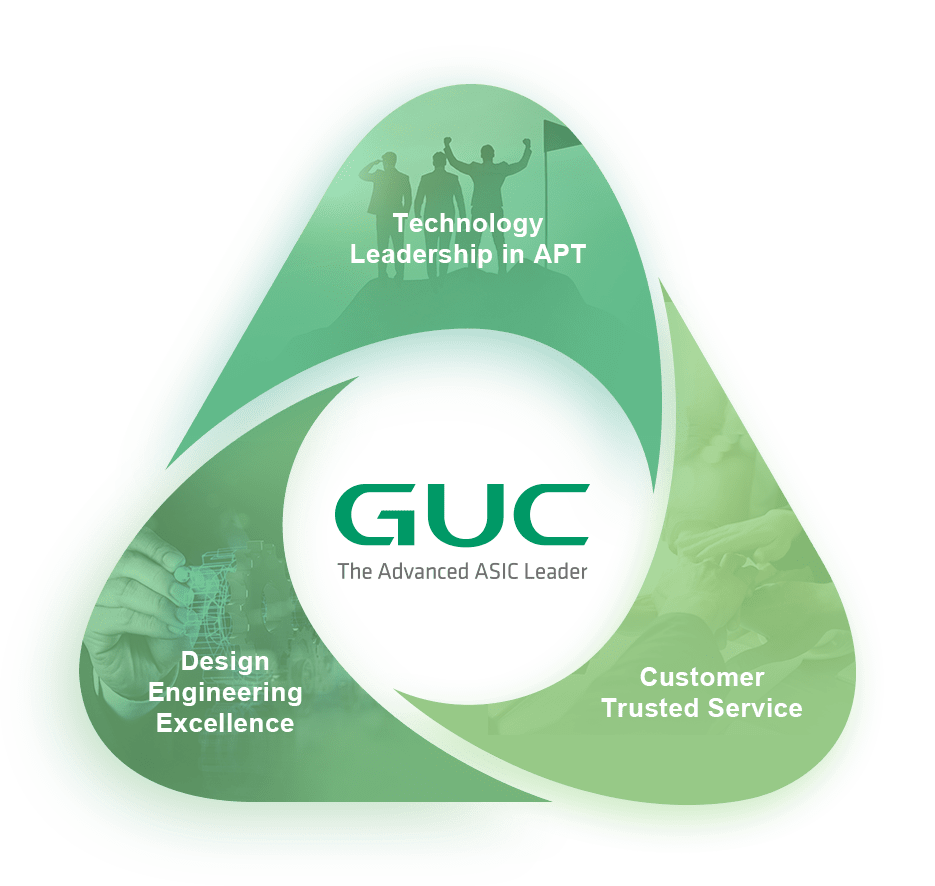 At GUC, customer-oriented values are essential to everything we do. We will uphold GUC's core strengths and commit ourselves to our customers' success.
ABOUT US
Unleashing the Future of Innovation with GUC APT
With in-house IPs and unrivalled experience in 2.5D/3D advanced packaging technology, GUC offers the total service package to meet your various design needs, from IP (HBM, GLink-2.5D, and GLink-3D) to package design (CoWoS, InFO, and SoIC).
LEARN MORE