At GUC, customers are our most important focus and they are fundamental to everything we do. We are dedicated to helping our customers overcome the challenges at every stage of their business.
The services we provide:
GUC Service Overview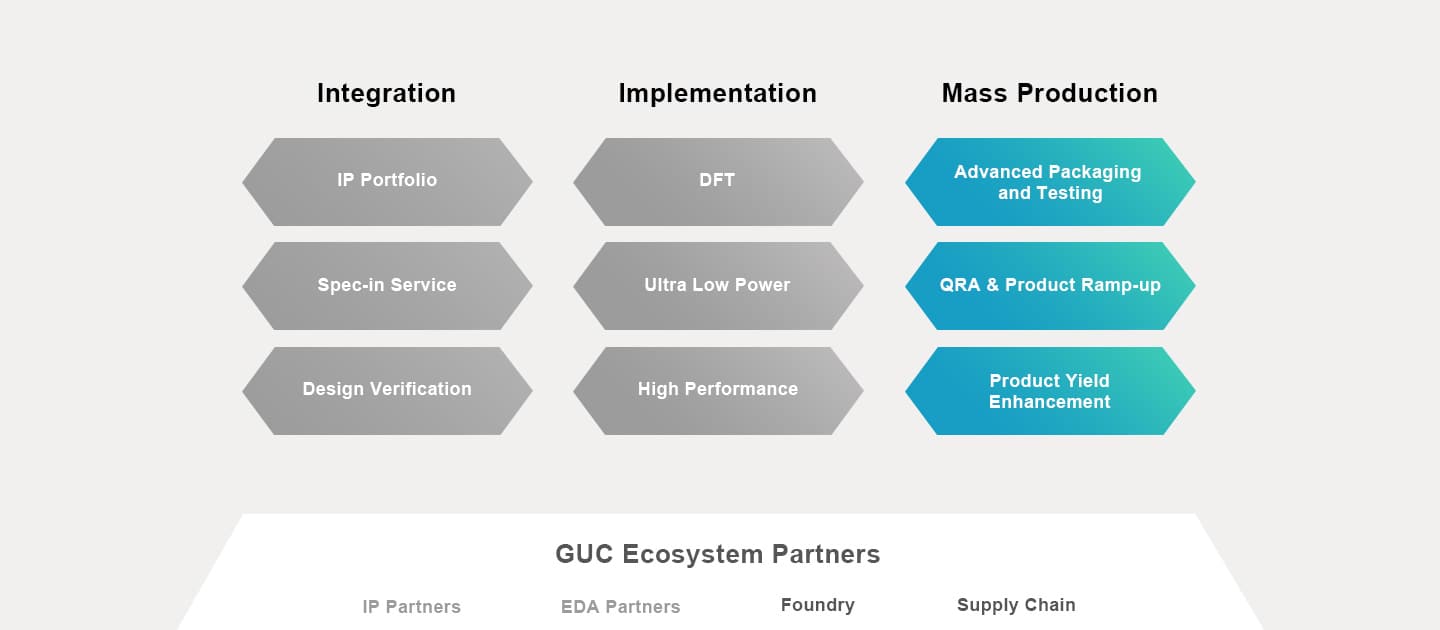 GUC's comprehensive design services include 'spec-in' and SoC integration, physical implementation, advanced packaging technologies, turn-key manufacturing, as well as cutting-edge IP technologies.
GUC Service Flow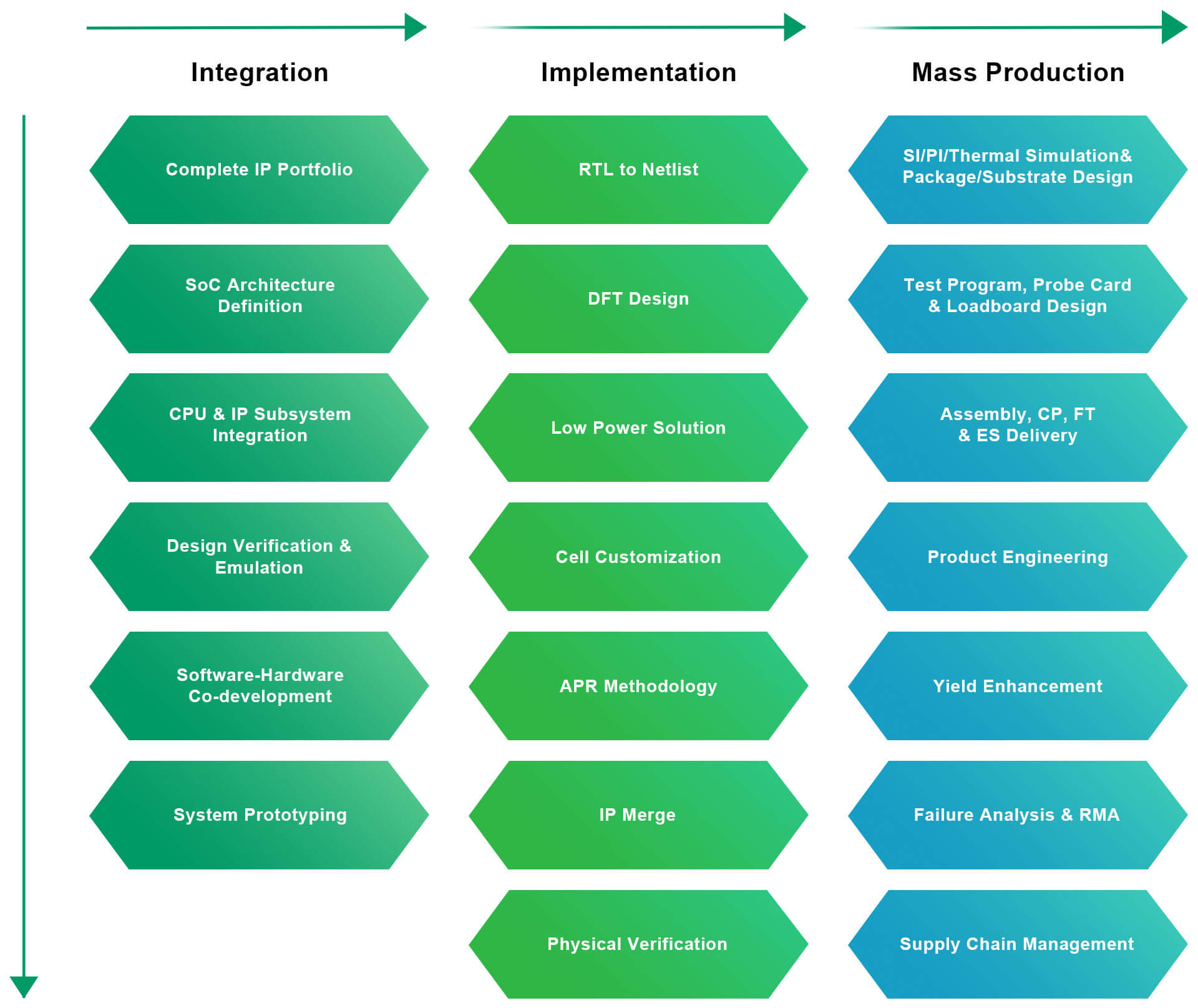 GUC offers customers our professional and quality manufacturing service through collaboration with partners of world class wafer fab, packaging and testing suppliers, as well as other supporting providers to minimize entry barriers and technical risks, to shorten time-to-market, time-to-volume, and to ensure punctual delivery with good quality and yield for customers, so as to let customers focus resources on their core competency.
This service, alongside the complete operations team, is also provided to customers who only need manufacturing services. The SoC manufacturing services consist of Packaging, Testing and Product Engineering, and Quality & Reliability, as well as Supply Chain Management.
Project Management