At GUC, customers are our most important focus and they are fundamental to everything we do. We are dedicated to helping our customers overcome the challenges at every stage of their business.
The services we provide:
GUC Service Overview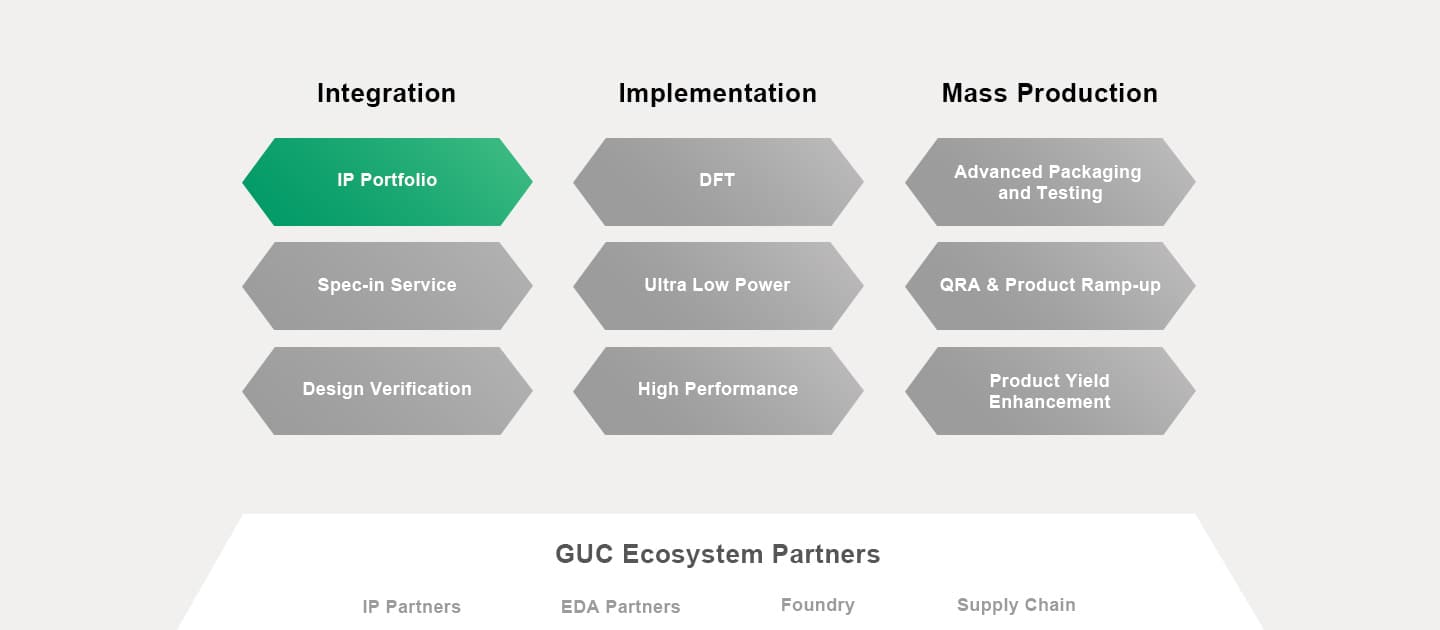 GUC's comprehensive design services include 'spec-in' and SoC integration, physical implementation, advanced packaging technologies, turn-key manufacturing, as well as cutting-edge IP technologies.
GUC Service Flow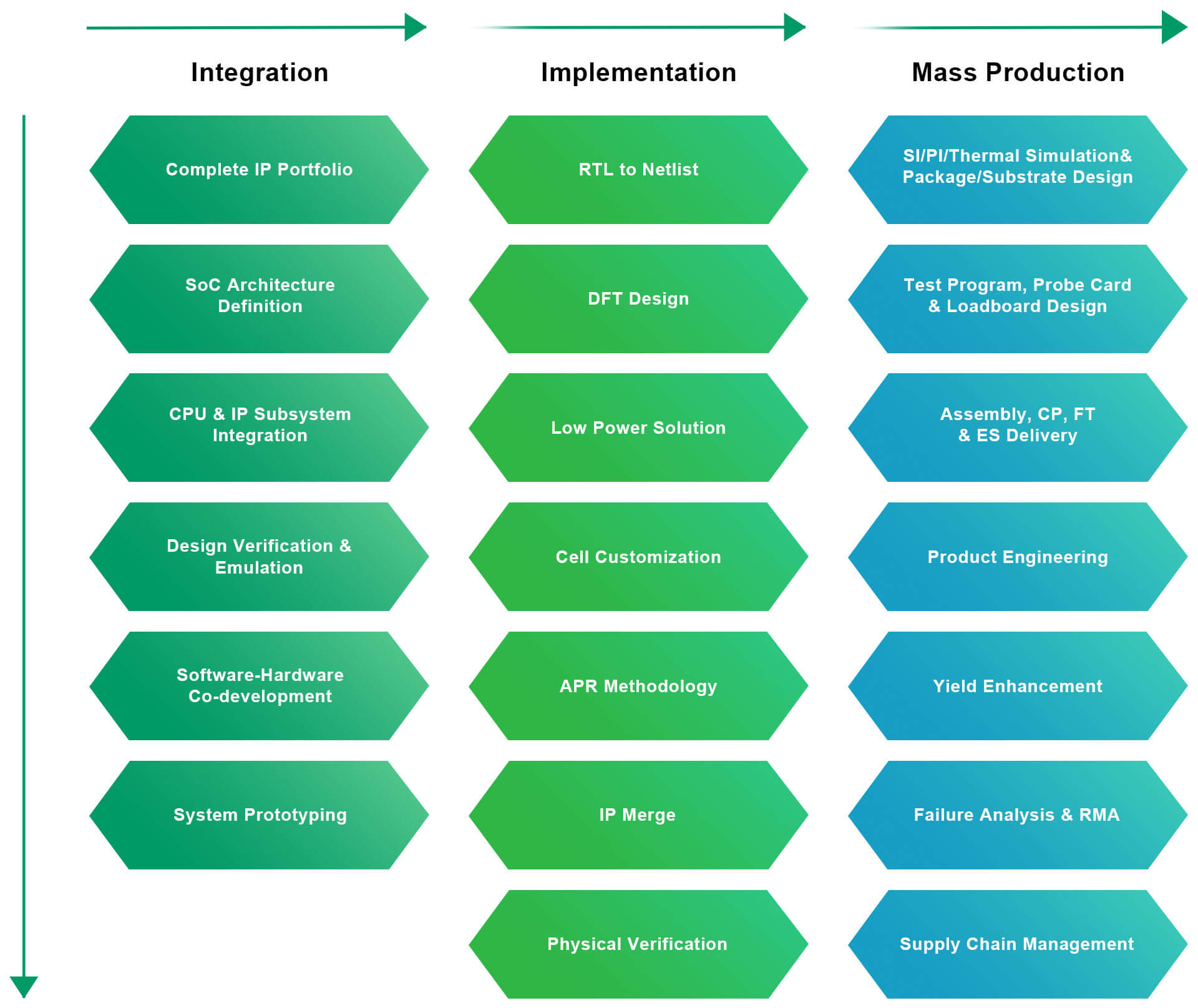 GUC's IP Eco-System supports your products regardless of whether your IP comes from GUC, TSMC, or any of a wide variety of independent IP vendors. We excel at collaboratively working with customers on methods, technology adoption, and the design process to enhance their productivity and reduce their risk.
GUC's comprehensive IP portfolio, proven customization capabilities, and third-party Eco-Systems IP partners enhance the adoption of emerging technology and interfaces. This reduces time-to-market and SoC development risk while ensuring compliance with the respective standards.
GUC's silicon-proven IP portfolio provides designers with a broad range of synthesizable implementation IP, and hardened PHYs, and verification IP for ASIC, FPGA, and SoC designs.
GUC Comprehensive IP Solution
CoWoS
HBM3 PHY + Controller
CoWoS
HBM2(E) PHY + Controller
CoWoS/InFO
GLink-2.5D(Die-to-die)
GLink: GUC multi-die interLink